SQUIRRELS & CHIPMUNKS
While they may appear cute and even cuddly, squirrels and chipmunks present a unique pest problem. They can be a homeowner's nightmare and a major expense, which is why we specialize in squirrel solutions and chipmunk control.
Identifying Squirrels & Chipmunks
Squirrels are, on average, larger than chipmunks and come in more varieties.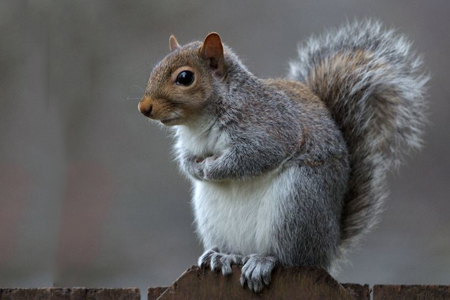 Eastern Grey Squirrels
Small body measuring about 10.5" and 8" tails
Change color seasonally
During summer, their coat is yellowish brown
During winter, their coat is thick and a more pronounced grey.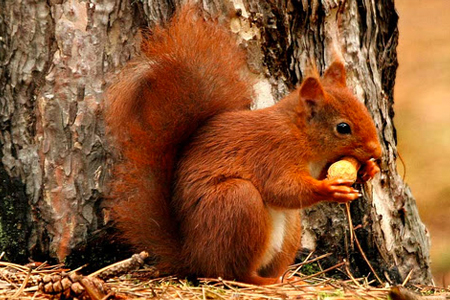 Red Squirrels
About 12" from nose to tail
Curved front claws
Reddish to reddish-gray fur with white belly and white around the eyes
During summer, a red squirrel can have a black stripe on its sides
Flying Squirrels
Brown or black,
Small body measuring 5.5-6.5" with a 3.5-4.5" tail
Short, thick fur and bushy tail
Can be any color from white to gray to brown
Pale belly fur
Expert gliders
Chipmunks
Categorized as a small ground squirrel
Small body measuring 5-6" long
Short, pointy head with two distinct white stripes
Black and white lines running the length of the back
Treat-Protect-Control
Squirrels and chipmunks can cause a host of problems from property to yard damage. If their population grows out of control, they can become a serious hinderance to property upkeep and your wallet.
Our experts can troubleshoot any squirrel or chipmunk problem and implement a humane solution. Contact us today for a home evaluation to receive personalized squirrel solutions and chipmunk control.
Schedule your in-home assessment now!
YOU WANT SQUIRRELS & CHIPMUNKS TO STAY OUTSIDE.
So Do We.
Carolina's Organic Pest Specialists

Structural Rodent Exclusion (SRE)

40 Years of Family
Owned Service
It's Easy To Live

Pest Free
1. Call Us: We offer both phone and in-person evaluations to identify the best course of action to solve your pest problem.
2. Schedule Service: We strive for same day service or at your earliest convenience.
3. Live Pest Free: Our pest prevention plans give our customers the peace of mind that keeps pests out!
Carolina's Way is wonderful…they have someone out as soon as possible to check the situation. They're diligent, they're reasonable. The people are friendly and they clean up. I can't say enough good things about them.
Having a trusted service provider makes things so much easier. I know that they're going to be there. I know that they are going to show when they are supposed to. I know that they are going to make sure they take care of the problem for me.
I was very impressed with the immediate response/ same day service yesterday, and Kevin was great! So happy were not hearing any more noises in the attic.