"We believe that no one should suffer from having pests in their home or business."
We understand unsettling it can be to have unwanted pests in your home or business which is why we have dedicated ourselves as a family owned and operated business to ensure that our customers in South Carolina don't have to worry.
When it comes to your home or business, we know you want to protect your family, pets and employees. In order to do that, you need to keep pests, bugs, and nuisance wildlife outside. The problem is they keep getting in which makes you feel uneasy.
Our highly trained pest experts will thoroughly inspect your property to locate the origins of your infestation and then present you with a comprehensive plan to keep that pest out.
We want to make it easy for you to "Live Pest Free", so during our visit to your property our technicians will:
Perform a completed interior and exterior inspection
Present a detailed plan of how we can help you eliminate your pest problem
Provide a thorough evaluation of how to protect your home or business from pests
At the first sighting of any pest in or around your property, you can have confidence that any pest problem you encounter will be taken care of quickly by our pest experts
Call now to schedule your no obligation home evaluation and "Live Pest Free"
YOU WANT BUGS & WILDLIFE TO STAY OUTSIDE.
So Do We.
Carolina's Organic Pest Specialists

Structural Rodent Exclusion

40 Years of family
Owned Service
It's Easy To Live

Pest Free
1. Call Us: We offer both phone and in-person evaluations to identify the best course of action to solve your pest problem.
2. Schedule Service: We strive for same day service or at your earliest convenience.
3. Live Pest Free: Our pest prevention plans give our customers the peace of mind that keeps pests out!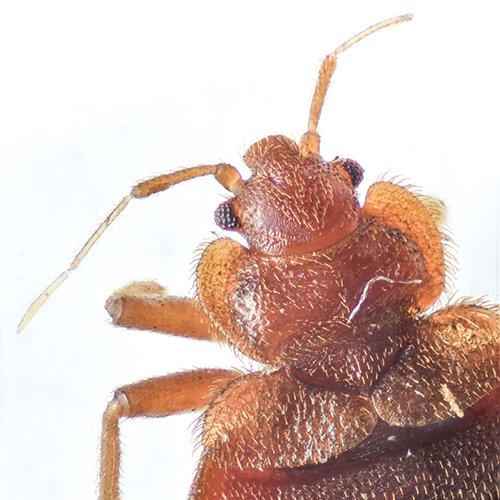 Year-Round Pest Protection
Carolina's Way is wonderful…they have someone out as soon as possible to check the situation. They're diligent, they're reasonable. The people are friendly and they clean up. I can't say enough good things about them.
Having a trusted service provider makes things so much easier. I know that they're going to be there. I know that they are going to show when they are supposed to. I know that they are going to make sure they take care of the problem for me.
I was very impressed with the immediate response/ same day service yesterday, Kevin was great! Were so happy there is no more noise in the attic.