MOLES & VOLES
Is your lawn or garden suffering from molehills or vole holes?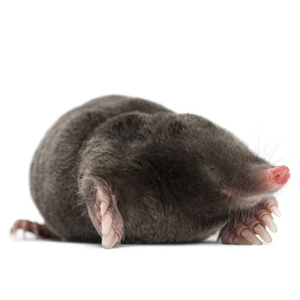 It's rare to see a mole above ground, but these critters leave visible signs of their presence. Mounds and raised ridges are common. Their surface tunnels can be found where grubs and worms are plentiful. Voles leave difference evidence of their presence. They create runways in the ground that range from 1-2" wide. Their burrow is generally marked by holes near tree bases and in lawns.
Identifying Moles & Voles
Moles and voles have distinct differences. Moles are meat eaters and dine on insects, earworms, and grubs. Voles are vegetarians and eat the roots and stems of various plants.
Moles
4-7″ in length
Short, black to brownish-gray fur
Paddle shaped feet and large digging claws
Elongated head and snout, small eyes
Often dig tunnels in lawns and shrub beds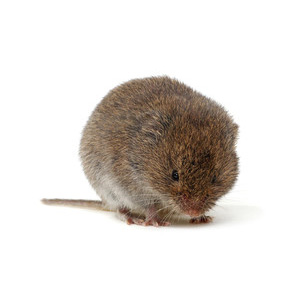 Voles
5-8″ in length
Heavy, round bodies, small eyes, short tails, somewhat hidden ears
Resemble field mice
Voles have prominent orange teeth
Often dig characteristic golf ball sized exit holes to their tunnels
Treat-Protect-Control
The most effective way to treat a mole or vole problem is by trapping and removing these pests. Future protection and control are achieved by making your property less attractive as their home.
Contact us today to schedule your home evaluation. Not only will we investigate any current mole or vole problems, but we will also create a custom plan for protecting your home and lawn.
YOU MOLES & VOLES TO STAY OUTSIDE.
So Do We.
Carolina's Organic Pest Specialists

Structural Rodent Exclusion (SRE)

40 Years of Family
Owned Service
It's Easy To Live

Pest Free
1. Call Us: We offer both phone and in-person evaluations to identify the best course of action to solve your pest problem.
2. Schedule Service: We strive for same day service or at your earliest convenience.
3. Live Pest Free: Our pest prevention plans give our customers the peace of mind that keeps pests out!
Carolina's Way is wonderful…they have someone out as soon as possible to check the situation. They're diligent, they're reasonable. The people are friendly and they clean up. I can't say enough good things about them.
Having a trusted service provider makes things so much easier. I know that they're going to be there. I know that they are going to show when they are supposed to. I know that they are going to make sure they take care of the problem for me.
I was very impressed with the immediate response/ same day service yesterday, and Kevin was great! So happy were not hearing any more noises in the attic.