BEDBUGS
Bedbugs earned their name for the place they most commonly like to infest- the bed. they are parasites that live solely off the blood of humans and animals. Although they don't fly, they move quickly and are agile enough to varnish into the tiniest of crevices.
Identifying Bedbugs
Bedbugs are often introduced into the home through luggage, used furniture, and clothing. They can be picked up while traveling from hotels and taxi cabs. You can even encounter them in offices, movie theaters, and restaurants. Once in the home, they tuck themselves into bed frames, box springs, and mattresses and bite throughout the night.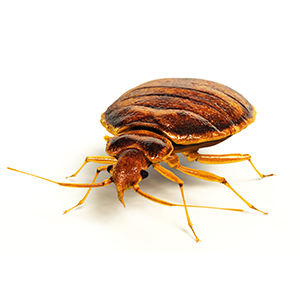 Approximately 3/16″ long
Oval, wingless, reddish brown bugs
Thin enough to hide in narrow cracks and small crevices
May emit a robust must odor
If a bedbug problem isn't treated, they can spread throughout the bedroom and home. A common myth is that dirt attracts bedbugs. These pests can be found in the cleanest and most dirty of environments. Dirt doesn't attract them, their next meal of blood does.
When left untreated, a bedbug infestation can quickly grow. Signs of a problem include:
Waking up with itchy areas you didn't have when going to sleep
Dark, rust-colored spots of excrement on bedding, mattresses, and walls
Blood stains on your bedding and or mattress
Treat-Protect-Control
There are many ways to address ant control. Sealing off access points and decreasing crumbs and leftover food waste are just a few. We can help design a custom ant control plan designed to deal with any current infestation and prevent future battles from spiraling out of control.
Schedule your in-home assessment now!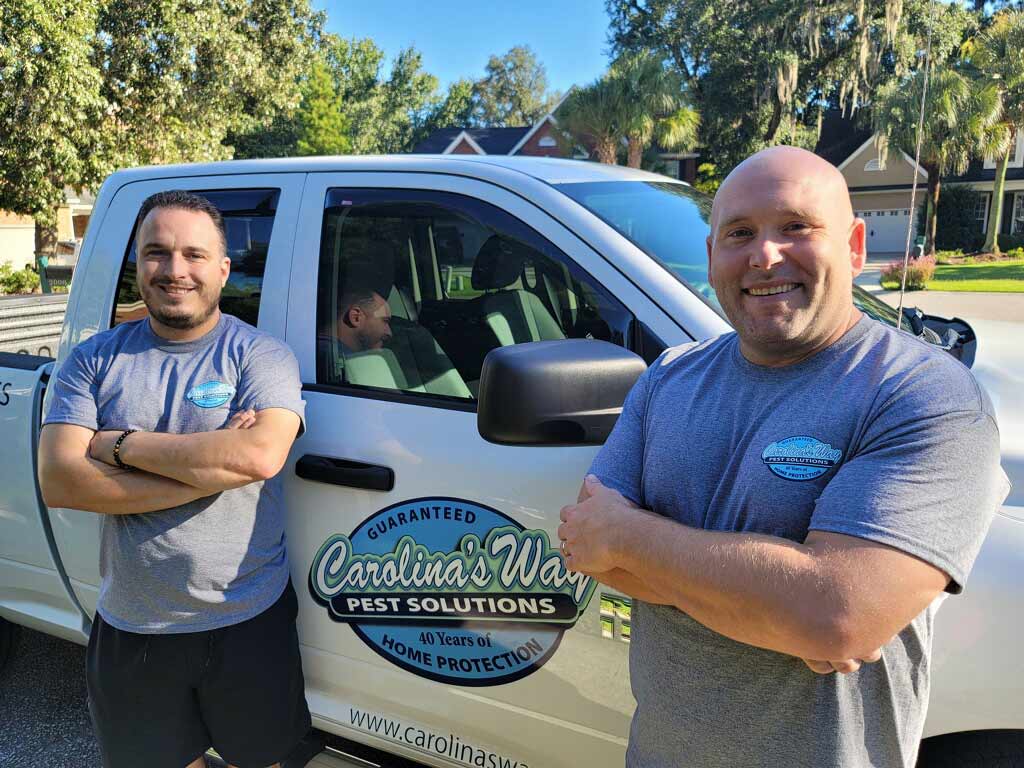 YOU WANT BEDBUGS TO STAY OUTSIDE.
So Do We.
Carolina's Organic Pest Specialists

Non-Chemical Bed Bug Solutions

40 Years of Family
Owned Service
It's Easy To Live

Pest Free
1. Call Us: We offer both phone and in-person evaluations to identify the best course of action to solve your pest problem.
2. Schedule Service: We strive for same day service or at your earliest convenience.
3. Live Pest Free: Our pest prevention plans give our customers the peace of mind that keeps pests out!
Carolina's Way is wonderful…they have someone out as soon as possible to check the situation. They're diligent, they're reasonable. The people are friendly and they clean up. I can't say enough good things about them.
Having a trusted service provider makes things so much easier. I know that they're going to be there. I know that they are going to show when they are supposed to. I know that they are going to make sure they take care of the problem for me.
I was very impressed with the immediate response/ same day service yesterday, and Kevin was great! So happy were not hearing any more noises in the attic.