ANTS
Everyone Knows the struggle of an ant invasion. These pesky little bugs are impressive from a sociological and physical standpoint, but they are unwelcome houseguests that can cause a big headache.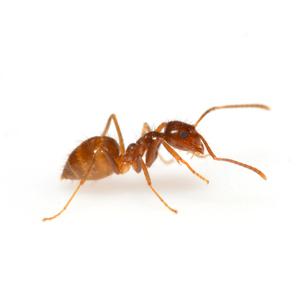 Identifying Ants
Ants are typically harmless, but some, like the fire ant, pack a punch if touched. We see three common species of ants:
Carpenter Ants
Brown or black, sometimes a combination of black and orange
3/8 to 1/2 an inch in size
A rounded thorax (area just below the head)
Slim midsection
Slightly bent antenna
Pavement Ants
Light brown to black
Appendages are lighter than the body
Head and thorax have long, dark, parallel lines
1/4 of an inch in size
12 segmented antennae with a 3 segmented club
Citronella Ants
Usually golden or yellow in color
Winged females are golden yellow
Winged males are black
1/4 of an inch in size
Treat-Protect-Control
There are many ways to address ant control. Sealing off access points and decreasing crumbs and leftover food waste are just a few. We can help design a custom ant control plan designed to deal with any current infestation and prevent future battles from spiraling out of control.
Schedule your in-home assessment now!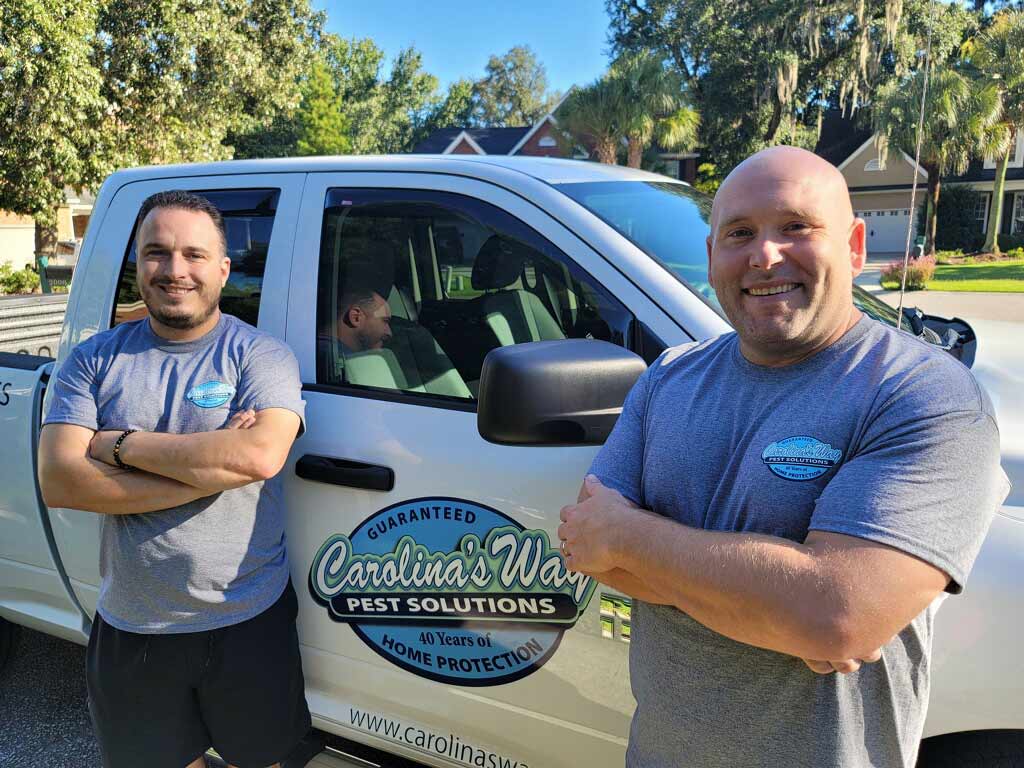 YOU WANT BUGS & WILDLIFE TO STAY OUTSIDE.
So Do We.
Carolina's Organic Pest Specialists

Structural Rodent Exclusion (SRE)

40 Years of Local & Family
Owned Service
It's Easy To Live

Pest Free
1. Call Us: We offer both phone and in-person evaluations to identify the best course of action to solve your pest problem.
2. Schedule Service: We strive for same day service or at your earliest convenience.
3. Live Pest Free: Our pest prevention plans give our customers the peace of mind that keeps pests out!
Carolina's Way is wonderful…they have someone out as soon as possible to check the situation. They're diligent, they're reasonable. The people are friendly and they clean up. I can't say enough good things about them.
Having a trusted service provider makes things so much easier. I know that they're going to be there. I know that they are going to show when they are supposed to. I know that they are going to make sure they take care of the problem for me.
I was very impressed with the immediate response/ same day service yesterday, and Kevin was great! So happy were not hearing any more noises in the attic.